A Book that Teaches Girls Bad Hair Doesn't Exist/Pelo Malo no Existe
I love stories of mothers who see a need and take matters into their own hands, creating something necessary and beautiful. That's exactly what Sulma Arzu-Brown did.
Sulma Arzu-Brown grew up hearing the phrase "pelo malo" her whole life. The term, which means "bad hair" refers to naturally thick, curly hair in a non-chemically straightened state. It's a phrase commonly used in Latin America to refer to Afro-Latina women's hair in a natural state. (Though there is a movement now both in Latin America and in the United States to love and embrace natural, curly hair.)
When Sulma Arzu-Brown, a Garifuna (Afro-Caribbean) woman born in Honduras and living in NYC, became a mom she didn't want her daughters to grow up hating their hair, or thinking it was "bad." She experienced a few incidences with her two young daughters where they wanted to chemically straighten their hair and were even told by people that they had pelo malo, bad hair. She wanted to instill in them pride in the way they looked, and that their hair was beautiful.
So Sulma wrote Bad Hair Does Not Exist/Pelo Malo No Existe
to instill pride in her daughters and other little girls who have heard the phrase "bad hair". She says the purpose of the book is to "empower children by giving them a variety of positive terms to describe their hari, while teaching them the importance of respecting and appreciating other children's differences."
Sulma believes the words "bad hair" and its Spanish translation pelo malo are irresponsible words that can lead to a child's low self-esteem. Sulma is right, it's irresponsible for adults and parents to say this about anyone's hair. What message is that sending to kids? That there is good hair and bad hair and that if a person doesn't have "good" hair it's OK to make fun of them. While I did not have curly hair growing up, I remember hearing this phrase used. It was almost as if there was a hierarchy of hair– those who had good hair, or considered "better" hair meant less curly, more straight. Of course, being an adult now I know that this is simply ridiculous– and I'm aware of the importance of teaching our kids to respect all people, and embrace cultural diversity.
Bad Hair Does Not Exist!/Pelo Malo No Existe! is:
1. An anti-bullying book
2. An Empowerment tool
3. A Self-esteem book
4. A book that teaches cultural sensitivity
5. It's about cultural solidarity
6. About Uniting communities
7. Uniting families
8. Promotes a second language (two languages all the time)
9. Call to Action book – activities in the back calls everyone to draw their hair, their family and friends.
READ RELATED: NATURALLY PERFECT DOLLS WITH CURLY HAIR
While I understand the importance of this book, I wanted to share an opinion from someone who has put a lot of thought into her daughter's hair. So I asked a friend to review the book with her daughter. Here is her review. Definitely a worthy read, especially for moms of biracial girls, and moms raising girls with natural, curly hair.
The bottom line is — there is no BAD HAIR. We have to teach children to respect all types of people, not only religions, ethnicities, and culture. we have to teach our kids to appreciate and love differences. That's one of the reasons that I love being a part of Multicultural Kid Blogs and celebrate the diversity of our world.
You can purchase Sulma's book via Amazon.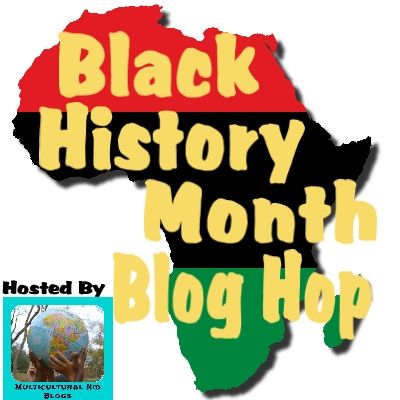 Welcome to our third annual Black History Month series and giveaway! Follow along all month long as we explore the rich history and cultures of Africa and African-Americans. Be sure to enter our giveaway below and link up your own posts at the bottom of the page.
You can also follow our Black History board on Pinterest:
Follow Multicultural Kid Blogs's board Black History on Pinterest.
February 1
All Done Monkey on Multicultural Kid Blogs
February 3
The Art Curator for Kids
February 5
Kid World Citizen
February 8
Are Those Your Kids? on Multicultural Kid Blogs
February 9
A Crafty Arab
February 12
Discovering the World Through My Son's Eyes
February 15
Mother in the Mix
February 17
Creative World of Varya
February 19
The Art Curator for Kids
February 22
Crafty Moms Share
February 24
La Cité des Vents
February 27
LadyDeeLG
Don't miss our series from last year and 2014!
Enter the Giveaway!
Grand Prize
From Heritage Box, a starter pack:
Masaai box, journal, postcard album, book, surprise toy, and activity and game sheet US Shipping Only
From Mixed Up Clothing: a Jambo (Swahili) Kids T-shirt US Shipping Only
From Groundwood Books: Malaika's Costume and Viola Desmond Won't Be Budged
1st Prize
From Candlewick Press: Willow and Africa Is My Home US Shipping Only
From Little Proud Kid: Harriet Tubman Puzzle US Shipping Only
From Open Wide the World: Spanish Black History Month educational pack
2nd Prize
From Candlewick Press: Granddaddy's Turn and Jump Back, Paul US Shipping Only
From Rachel Garlinghouse: Homeschooling Your Young Black Child